ABC News has
a great story
up today about the push to get the SEC to implement a new rule requiring companies to disclose the ratio of their CEO pay to their median worker pay. Unsurprisingly, big companies notorious for lowering worker standards aren't too happy about the idea of this new rule; chief among those dissidents is, of course, Walmart.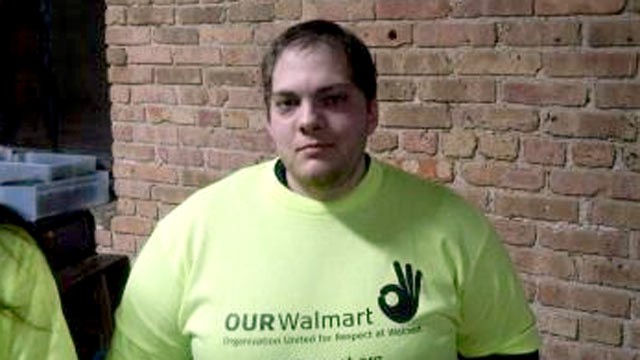 Danny Stauffer, 26, has been a part-time baker at Walmart in Milwaukee for five years, trying to get full-time work. His current wage is $9.40 an hour.
The article features Danny Stauffer, a Walmart workers and OUR Walmart member from Milwaukee, who has a thing or two to say about the fact that while Walmart CEO Mike Duke to home close to $19 million last year, he can't even get enough hours to reach the $18,880/year that 40 hours a week would earn him.
ABC estimates that if Walmart were to disclose its CEO to median worker pay, it would be around 995 to one. That's a pretty staggering figure. Click
here
to read the full article, and learn how companies like Walmart are pressuring the SEC to delay implementing this important transparency rule.